---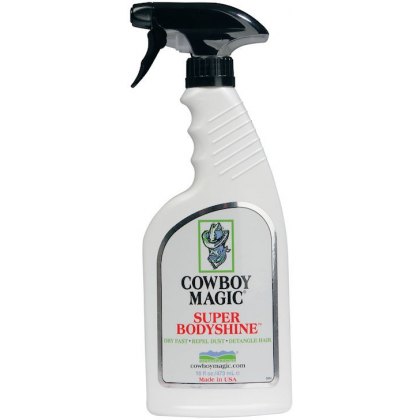 Cowboy Magic Super Body Shine
Cowboy Magic Super Body Shine contains all-natural ingredients which reflect light off hair while controlling show ring and stable dust. Saves grooming time and work. Blended with aloe vera, silk protein and vitamin E. Formulated to salon standards. Do not use under saddle area while riding, saddle may slip. COWBOY MAGIC SUPER BODYSHINE is formulated to give hair a super shine. Helps repel show ring...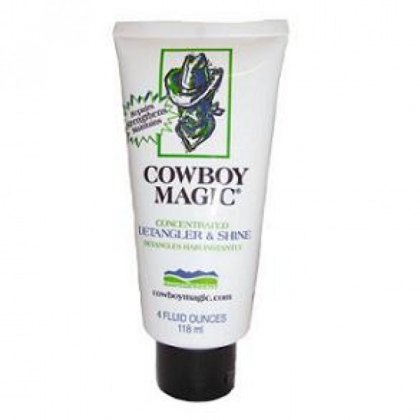 Cowboy Magic Detangler
COWBOY MAGIC Detangler and Shine detangles all types of hair knots, tangles and dreadlocks instantly, no matter how difficult hair is to manage.
---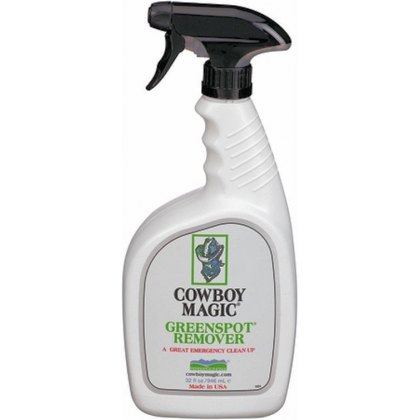 Cowboy Magic Green Spot
Cowboy Magic Green Spot removes fresh manure, urine splash, sweat lines, and trailer buff after transportation. Spray on, massage vigorously and wipe off with a clean, damp towel. No water rinsing needed. Great for cold weather grooming.
---
Cowboy Magic
Cowboy Magic was originally founded in 1979, providing high quality grooming products, including shampoos, conditioners, and finishing sprays and gels for the equine world. Its star product, concentrated Detangler & Shine gel created the category and continues to be the leading detangler and shine for horses.
Browse Cowboy Magic products at Townfields for your grooming needs.