---
Leovet Power Phaser Fly Repellent
Leovet Power Phaser Fly Repellent the new power in insect defence. Works against; horse flies, ticks and all biting and non-biting flies. 100% keep away power and long lasting adhesion of the active ingredients even when your horse perspires. Gives 7 hours effectiveness.
Leovet Tam Tam Vet
Leovet Tam Tam Vet Contains natural insect repellents to increase effectiveness, homogenised and actively mixed. High performance emulsion with plant-based active substances only.
---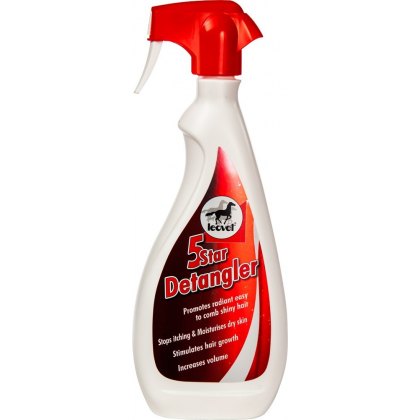 Leovet 5 Star Detangler
Leovet 5 Star Detangler the premium detangler in 5-star quality with arginine for better hair growth, wheat pentavitin to help stop itching and dry skin. Pro vitamin B5 panthenol for health, nourished hair with lots of volume. Easy combing of mane and tail and protection from dust and dirt for several days. With arginine, the essential hair nutrient - for better hair growth. Made with wheat Pentavitin®...
---
Leovet
Leovet provide care products which are tailor made to match your horses needs. Leovet offers products for care and sheen, fast regeneration after strenuous exercise, effective fly protection, for hoof and frog care. The Power Phaser Fly spray is always effective Summer bestseller at Townfields Saddlers.