---
Dermoline Insecticidal Shampoo
Dermoline Insecticidal Shampoo removing deeply embedded dirt and debris. Helps to repel flies and other insects. Suitable for routine use.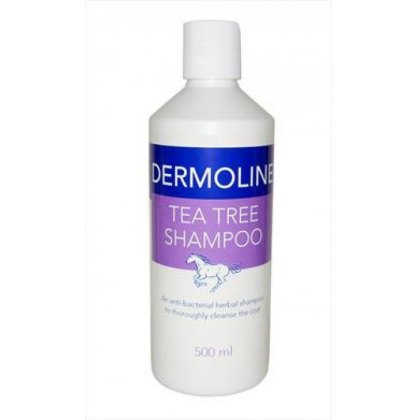 Dermoline Tea Tree Shampoo
Dermoline Tea Tree Shampoo an anti-bacterial shampoo containing natural extracts of tea tree to thouroughly cleanse and care for the coat. Regular use will help maintain a healthy coat and skin and be beneficial for scurf and other skin conditions.
---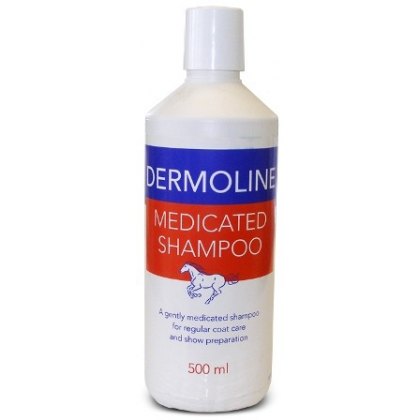 Dermoline Medicated Shampoo
Dermoline Medicated Shampoo effective antibacterial shampoo with added coat conditioner to optimise coat and skin condition for a fresh, non scurf coat.
---
Dermoline
Dermoline offer a variety of horse shampoos, equine gels and ointments to help your horse when in need. Dermoline horse shampoo continues to be a yard staple,Tea Tree shampoo and medicated shampoo can all help to clean your horse.